Born from Bad Experiences.
Frictionless Guest App Founder Steve Short and his wife Susan have a love for historic, unique properties. In 2000, they purchased Montrose, which, after they completed an extensive 9-month restoration, was added to the National Register of Historic Places.
This appreciation and love for unique places and spaces carries into their travels. They actively seek out B&B's, Inns, and historic properties. Like many travelers they meet, they value these places for the unique experiences they offer.
Upon check-in, Steve usually asks for recommendations and insights into the community they're visiting. He and Susan desire experiences that are 'guarantees' – ones that are in line with the quality and uniqueness of the property where they are staying. 
They rely on 'insider information' about the community that would only be known by the owner or staff who live in that community. 
Just like many guests, Steve and Susan rely on their hosts to help them live like a local.
Anyone can sift through online reviews and research 'things to do' and 'places to eat'. However, this takes valuable vacation time and can be hit or miss. Any business can create a slick looking website with staged photos, but until one experiences the business first hand. . . 
Steve and Susan (all guests!) seek high-quality recommendations that allow them to experience a new place like a local – recommendations that are on par with the experience that are created on site. 
Guests seek knowledge that only someone who lives in the community has.
Unfortunately, time and time again, instead of exploring and experiencing a community right away, Steve and Susan were left trying to figure out their own adventures because they often received a generic printed list, the owner was busy checking in or helping other guests, or staff simply didn't know. 
What can be worse than receiving a two-page, single space, printed list containing ALL the dining options around?
Out of this frustration the Frictionless Guest App was born.
Inspired to Improve the Guest Experience
Why is it that, when traveling, guests are regularly greeted with lists of restaurants and activities, instead of high-quality recommendations that allow them to experience a new place like a local? 
There is a better way to provide personal recommendations from locals to travelers and curate the customer experience, ensuring a fantastic stay and repeat bookings. 
The Frictionless Guest App not only benefits the traveler, who seeks authentic local experiences, but also lodging professionals and staff who are now able to provide their guests with personalized recommendations, 24 hours per day.
The Frictionless Guest App is a digital concierge that lets guests live like locals.
If you'd like to see how The Frictionless Guest App can free up your time while enhancing your guests' stay, book your free 25-minute demo!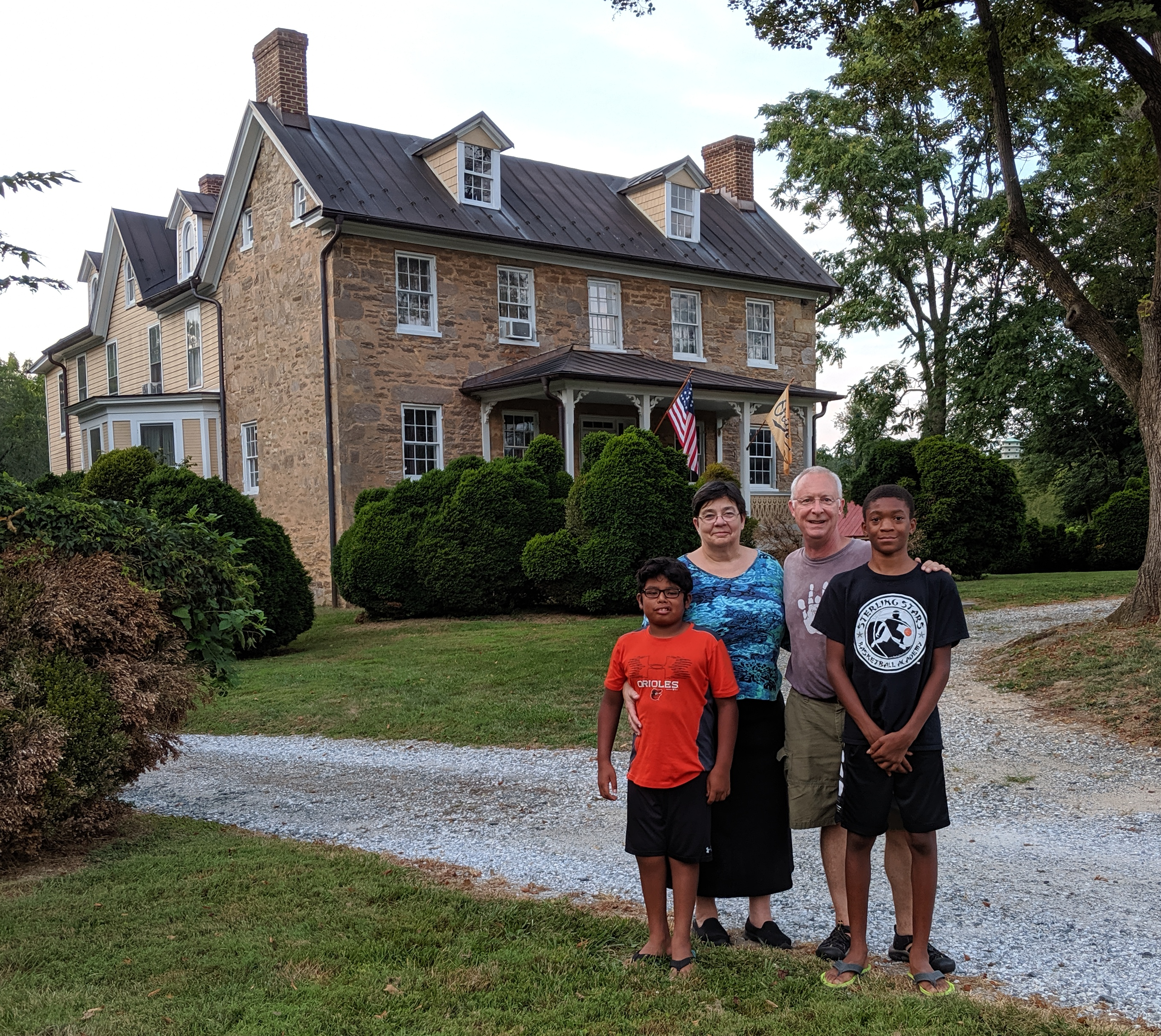 Steve and Susan live in Maryland with their sons Mackie and Will, and their dogs, (named after Grateful Dead songs), Sugaree and (Ramble on) Rose. They actively support Adoptions Together. Please click the link to find out more and/or support.
The Frictionless Guest App is an offering created by Netlink Resource Group, Inc. owned and managed by Steve. Founded in 1996, Netlink has been building and supporting web/mobile applications for lodging clients for over 25 years.
Just like that, The Frictionless Guest App was born.
The digital concierge that helps guests live like locals.