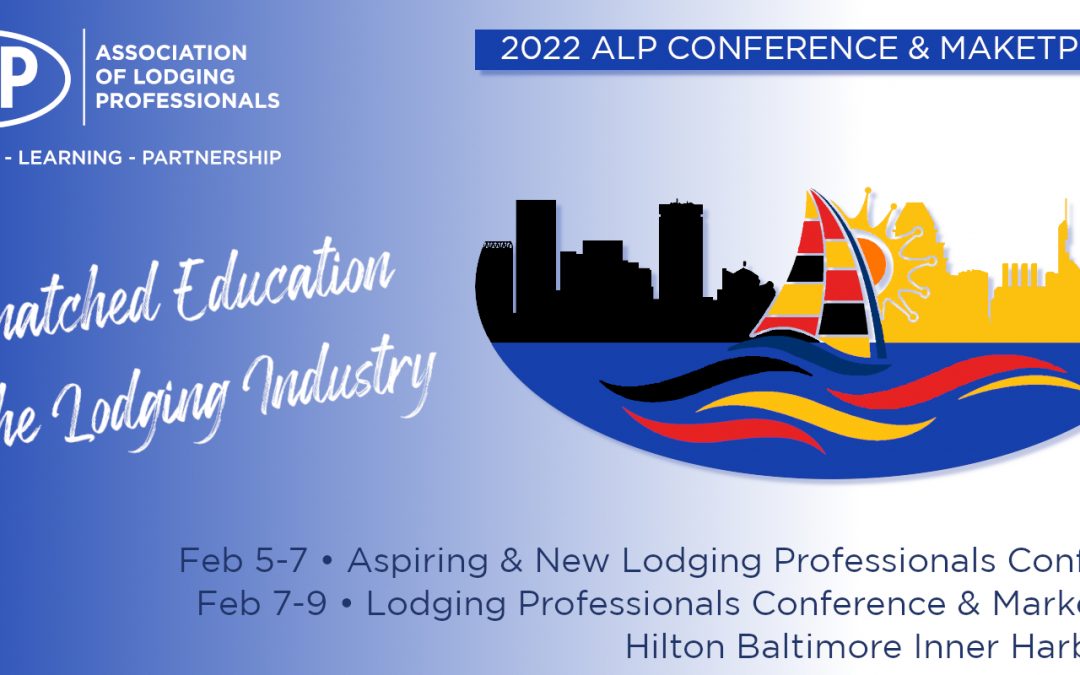 A message from Steve Short, Founder & CEO, Frictionless Guest App
For lodging professionals of all types, the ability to advance educational opportunities in sales, finance, marketing, operations and technology is vital to long-term success. Unfortunately, pandemic challenges have made it difficult for industry people to gather and share best practices over the last few years.
At last, the time is coming for us to get together at the 2022 ALP Conference & Marketplace, which will be taking place in-person in my hometown of Baltimore – from Saturday, February 5th through Wednesday, February 9th! That's right, folks, we're only about one month away. So, if you're thinking about attending (and you should be), NOW is the time to take action!
Born out of the 2020 merger between PAII and AIHP, the Association of Lodging Professionals' (ALP) provides essential education, advocacy, networking, and professional development opportunities for lodging property owners and operators.
As the first official in-person event for ALP, the 2022 ALP Conference & Marketplace will offer a wide-range of educational opportunities for experienced, new and aspiring lodging professionals at the main conference, as well as at the marketplace – where vendors and service providers will be showcasing their offerings.
Over the course of five days, more than 60 presentations will be made by lodging leaders and experts about an enormously diverse number of topics that are relevant to our industry. I will be among the speakers, presenting "Mobile Guest Experience Apps – No More Outdated, Coffee Stained Guest Books" at 10:15 a.m. on Monday, February 7th, where I will discuss how property owners can take advantage of guest-facing mobile apps that enhance the overall guest experience (a passionate subject for me!)
Of course, it's not all about business, and there will also be plenty of fun to be had with networking opportunities and social gatherings. A highlight is the dinner event on Tuesday evening, February 8th, which entails three hours of entertainment, open bar, and a Taste of Baltimore at the nearby American Visionary Art Museum. I've had the good fortune of being a member of the committee of volunteer Baltimoreans that's organized this special event and they have done a phenomenal job to ensure that everyone will have a great time!
Whether you are an experienced, new or aspiring lodging professional, don't miss out on the opportunity to gather with the best and brightest in the industry, and push your operational, marketing and sales efforts to the next level in 2022!
To learn more about the 2022 ALP Conference & Marketplace, please listen to this fact-filled, highly informative podcast interview we recently did with Kris Ullmer (CEO) and Erik Spence (Conference Planner and Trade Show Coordinator) of ALP or visit the ALP website.
I hope to see you all in Baltimore!
Steve Short
Founder & CEO, Frictionless Guest App